Coach, Mentor and Instructional Leader
Engaging Teachers & Learners in a Digital Environment

Mission: To transform and empower PreK-12 teachers to promote a high quality 21st century education.
My role as collaborative coach and mentor in an Apple Distinguished Elementary School has challenged me to grow professionally. As a visionary leader, I support teachers in unpacking Curriculum Standards and using the Charlotte Danielson Framework to analyze data for effective instruction and transfer of learning meeting College and Career Readiness Standards. I also facilitate personalized professional development to build educators' pedagogical knowledge at a school and district level in order to increase student achievement.

I am currently working on my doctorate at Frostburg State University in Educational Leadership with a specialization in Instructional Technology. The focus of my qualitative research study is to examine the lived experiences of teachers transforming instruction in a blended learning environment. This research focus aligns with my goal of ongoing professional growth to personalize learning for students, PreK-12.
Powered by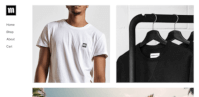 Create your own unique website with customizable templates.